O'Hare Airport and
Midway Airport Dropoff and Pickup Service
All airport trips are fixed price flat rates. Our Airport prices are the same day or night and there is no surcharge for early or late pickup nor do we charge extra for service on holidays. Besides Naperville, we also provide taxi service in neighboring suburbs like Lisle, Aurora, Warrenville, Wheaton, Bolingbrook, Plainfield, Oswego, Woodridge and many other towns.
Naperville City Taxi Dispatch specializes in airport transportation between Naperville and Chicago's both airports O'Hare and Midway. We also service all areas surrounding Naperville including Aurora, Lisle, Wheaton, Warrenville, Bolingbrook, Plainfield, Oswego, Woodridge, Winfield, Downers Grove, Westmont, Batavia, Geneva, Lombard, West Chicago, Glen Ellyn and more.
We have Low Flat Rates to and from the airports and Naperville and other suburbs. Our airport service is open 24 hours a day. You can reserve a taxi any time of the day and generally the wait time for a taxi in Naperville is 15-25 minutes.
We also provide convenient online airport and local reservations and our newly designed site is mobile friendly. Give us a try.
Call anytime at 630-305-9999 or email This email address is being protected from spambots. You need JavaScript enabled to view it.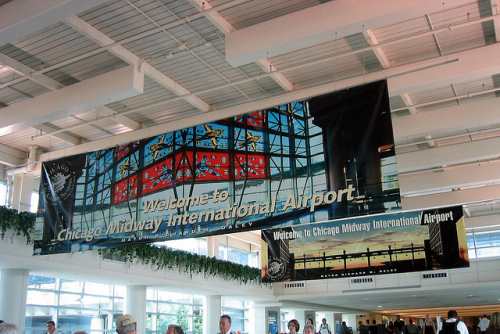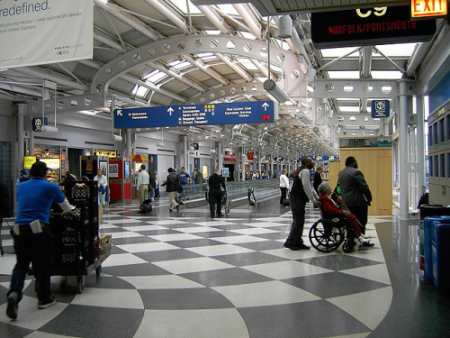 Airport Transportation

from

Naperville

to

O'Hare and Midway Airport.
Normally you can request a taxi for a pickup anytime in Naperville for a trip going to O'Hare or Midway Airport. For a guaranteed pickup, we recommend making an advance reservation. Our system allows advance reservations for up to 2 months in advance. Airport dropoff service can be reserved anytime online or via phone at 630-305-9999. Reservations are especially recommended for early morning trips i.e., pickups before 8AM. Travel times with minimal traffic and clear road conditions to O'Hare range from 40 minutes to an hour depending on location in Naperville. During busy traffic hours or bad weather, travel times to O'Hare can go up to hour and a half or more, again depending on location. Travel Times to Midway Airport generally are about 10 minutes more than the O'Hare Travel Time from Naperville.
If calling for an immediate pickup, most orders are picked up in 15-20 minutes in North Naperville and 20-25 minutes in South Naperville. However during busy times, pickup times can signifcantly increase. For e.g, on a Monday morning or a Friday afternoon, immediate pickup times can increase up to an hour or more.
Airport Transportation

from

O'Hare and Midway Airport

to

Naperville
Pickups at O'Hare or Midway Airport generally require a reservation. If you are already at the airport and forgot to make an advance reservation, just call us at 630-305-9999. Usually we have a driver within the vicinity of the airport.
To make an advance reservation at the airport, please have the following information ready. Airport pickup reservations can be online or on the phone 630-305-9999.
Airline.
Flight Number
City / Airport you are flying from
Dropoff Address
Number of Passengers
Type of Vehicle Needed
Cell Phone for Contact at the Airport
Our dispatchers monitor your flight. Monitoring starts about 2 -3 hours prior to arrival or after departure, depending on flight details. Once you land, the driver assigned for your pickup will initiate contact with you via phone call or text message. Once you have your luggage in hand ( or once you are off the plane if carrying on your luggage), you should let the driver know that you are ready. The driver will proceed to pick you up from the taxi/ limo holding lot at the airport and inform you of the terminal door to meet the driver at as well as describe the vehilce picking you up. You can also dispatch at 630-305-9999 and our dispatcher will send the driver in from the holding lot and describe the vehicle and terminal door to meet the driver.
Normally after you have notified us that you are ready for the pickup at the airport, drivers are able to pick you up in 10-15 minutes. During busy times at the airport, pickup times can increse up to 30 minutes or more. This delay is out of our control. Taxi and Limo Drivers and Vehicles at the airport go through a security check and pay the City of Chicago MPEA Tax prior to entering the terminal. During busy times the security/tax line can be frustratingly long and slow.
Airport Flat Rates : Extra Charges
Airport Flat Rates are inclusive of up to 2 passengers, tolls and reasonable luggage. Currently a gas surcharge of $1 is in effect if the average price of gas in the entire Chicago area is $3.50/gal and $2 if the price of gas is $4.00/gal. If the price of gas is less than $3.50/gal there is no gas surcharge. Tolls are included.
For trips from O'Hare and Midway airport to Naperville ( and other suburbs), a $2.00 Airport Departure Tax is added to the Flat Rate. Drivers currently pay a $4.00 MPEA tax to the City of Chicago for pickups at the airport and split the tax with the passenger
We also provide unmarked vehicles ( Livery Vehicle with Leather seats and no taxi signage). Livery Vehicle requests cost an extra $10. Minivans are available as well. Generally, for 4 or more passengers ( up to 5), a minivan is required. Minivan requests cost an extra $15. If you have more than 4 passengers, you'll need more than one vehicle. Multiple vehicle orders can only be ordered via phone. Please call us at 630-305-9999